xOx
• AYESA MIKAELA CRUZ SAN JUAN •
• quaint •
• COMPLICATED •
• introvert •
• WEIRD •
• noisy •
• AN ISKA •
• driven •
• PASSIONATE •
• creative •
• A MUSICIAN •
• talkative •
• KNOWN AS _YuNa_ IN OZ •
• ambiguous •
• KNOWN AS PiNkStAr in HIGHFIBER.ORG •
• spontaneous •
• FrEyJa OF SOE-FORCE ONE •
• crazy •
• NEAT FREAK •
• boyish •
• MORBID •
• obnoxious to those i abhor •
• ORGANIZED •
• hopeless romantic •
• AN OLD SOUL •
• strange •
• IS ALLERGIC TO POSEURS •
• patient •
• PARANOID •
• loathes crap •
• ANNOYINGLY PERKY •
• non-conformist •
• ANIMAL LOVER •
• likes it shaken,not stirred •
• IS NOT FOR MASS CONSUMPTION •
xOx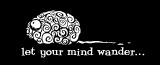 COUNTDOWNS





























































*SLEEPS WITH BUTTERFLIES (live)
tori amos
airplanes take you away again
are you flying above where we live
then i look up, a glare in my eyes
are you having regrets about last night
i'm not, but i like rivers
that rush in
so then i dove in
is there trouble ahead
for you, the acrobat
i won't push you,
unless you have a net

you say the word
you know i will find you
or if you need some time i don't mind
i don't hold on to the tail of your kite
i'm not like the girls that you've known
but i believe i'm worth coming home to
kiss away the night
this girl only sleeps with butterflies
with butterflies
so go on and fly then, boy

balloons look good from on the ground
i fear with pins and needles around
we may fall then stumble
upon a carousel
it could take us anywhere

you say the word
you know i will find you
or if you need some time i don't mind
i don't hold on to the tail of your kite
i'm not like the girls that you've known
but i believe i'm worth coming home to
kiss away the night, this girl
this girl

you say the word
you know i will find you
or if you need some time i don't mind
i don't hold onto the tail of your kite
i'm not like the girls that you've known
but i believe i'm worth coming home to
kiss away the night
this girl only sleeps with butterflies
with butterflies
with butterflies
so go on and fly boy












fRiEnDs

*
aCer
*
*
aNNe gRaCe
*
*
bJ
*
*
cHeLsEa
*
*
ChEn
*
*
cHi
*
*
ChRis AnGeLo
*
*
CyRiL
*
*
diyEb
*
*
dJ
*
*
eLLeN
*
*
FeTiShA
*
*
GeN
*
*
GiNo
*
*
gLeN
*
*
HaNaGirL
*
*
HaZeL
*
*
iDa
*
*
iKa
*
*
iLa
*
*
iVaN
*
*
jOeL
*
*
JoJiE
*
*
JoYcEy
*
*
KarL
*
*
KoLa
*
*
KyLe
*
*
LaRRy
*
*
Lei
*
*
LuiS
*
*
MeSai
*
*
NaTaLiE
*
*
nYmOs
*
*
QuEnTiN
*
*
SaRaH
*
*
StAcEy
*
*
tJ
*
*
TriStAn
*
*
yOmZ
*










LiNkS













one_pink_star



[P][i][N][k][s][T][a][R]









I am killing myself softly for something I know I never deserved. I myself am shattering my sensitive soul into pieces, for that's when I take a step towards my fate. I know this sounds odd but...

I woke up late because I slept like there was no tomorrow. I ate like I was a cockroach fed by its own flesh. And I know I have nothing ahead of me.

I am mutilating myself to death. I am wishing I was never born. I am hoping I was never given a name so stupid the laughter it can produce can break two champagne glasses into bits.

I dont know myself and therefore I cant see myself. I hate myself and therefore I forbid myself from taking and savoring things which arent rightfully mine.

I know myself to the point I dont understand where I came from and why am I like this. I fell like I have lost my senses completely as I hear chuckles of laughter fill my senses.

I have abolished the fact that I live alone in my dark, empty world.

I freak out at things I shouldnt really fuss about.

I hate math.

I am extracting the juice of my heart for my brain to work.

I am vulgar.

I am a hypocrite.

I feel injustice.

My world is vague because of the tiredness I am experiencing.

I loathe my status.

I am keeping it.

I am me.









visit my past blogs...










member...






















Tuesday, October 10, 2006
http://onepinkstar.blogspot.com/
see you there!
pinkstar twinkled at 07:16 am
CaTcH a FaLLiNg StAr
Friday, October 06, 2006
and the movement begins
;-)
pinkstar twinkled at 10:09 am
CaTcH a FaLLiNg StAr
Wednesday, October 04, 2006
across the universe - fiona apple
so-so
i just made a 30-minute career move yesterday. i dont know if it will do me good or it will just make me swim in the mud or whatever.
my batchmates said that i should go and jump into this opportunity. i thought about it and i can still feel my knees shaking. not because of the work load (ive no problem with work), but of the responsibilty or the CHANGE.
well... change is good i guess... just as long as it's for the better.
wish me luck and hope i dont die soon.
*crosses-fingers and takes the plunge*


Technorati Tags

:
@work, sparklegirl
pinkstar twinkled at 10:39 pm
CaTcH a FaLLiNg StAr
Saturday, September 30, 2006
RAIN RAIN GO AWAY... / COOL AND SCARY
fire - joe budden feat. busta rhymes
zzZZZzzleeepy
after
LUIS
...
and after
MILENYO
...
comes
NENENG
.
*sigh*
never really thought id say this but im rooting for ateneo on UAAP's finals-game 2 later.
one big fight! hahaha!!!
man... when will the heavens permit UP to be there huh? when? *lol*

well, whatever. as far as i am concerned, no one can take away the
dolphin
in me :)

wanna see something cool and scary at the same time?
click
here
"This clock is synchronized with the World Population Clock at the U.S. Census Bureau,
and provides exactly the same estimate of the population of the world for
any time between July 1, 2006 and June 30, 2007."


that's like, 3 kids per second.

cooool. scaaary.




pinkstar twinkled at 05:02 am
CaTcH a FaLLiNg StAr
Wednesday, September 27, 2006
nowhere fast - incubus
waiting for beej
the famous three, ron weasley, harry potter and hermione granger
no, im not talking about bj, but about
RON WEASLEY
! whhhy o whhhy did he cut his hair? just when i was going gaga over his beatle-ish hairdo, he cropped it to this clean-cut-sy-emo-ish hairdo! i guess that's what really happens when you grow up just like 'em famous three (it's book 5 fer chrissakes!)
Harry Potter and the Order of the Phoenix is scheduled to open in cinemas on July 13, 2007. Guess what, IT'S GOING TO BE IMAX-ED AS WELL!!! i cant wait!ü
here are more pics from the movie
a very grown-up harry potter
not so the "dolores umbridge" i was expecting but what the heck
;)
the umbridge with professor trelawney, professor mcgonagall and filch
oh boiii... wake me up when june ends. *lol*



pinkstar twinkled at 08:14 am
CaTcH a FaLLiNg StAr
Tuesday, September 26, 2006
s

ummertime in the lbc - warren g.
zzZZzzzleeepy
4degreez
's take on my seven deadly sins:
| | | |
| --- | --- | --- |
| Greed: | Low | |
| Gluttony: | Low | |
| Wrath: | Medium | |
| Sloth: | Low | |
| Envy: | Very Low | |
| Lust: | Low | |
| Pride: | Medium | |
maaan. didnt get much sleep today due to the thunderstorm (i get easily awaken by thunder and lightning) that's been sweeping manila every afternoon now since last week... so here i am, with a shitload of things to do here at work (and yes, i still get to blog) without energy.
pakner larry
and i texted this morning and i asked him if he could make me my own magic card same as
lei
's. he then asked me if had any "ma-angas" pictures and then it hit me... I DONT HAVE ANY! born pa-cute lang siguro talaga ako or if i do try and look maangas on a pic, i end up looking slutty. *lol*
'will be posting that magic card as soon as i get my hands on 'em
for the meantime, i gotta start working.
ta.ü
pinkstar twinkled at 10:30 pm
CaTcH a FaLLiNg StAr
Monday, September 25, 2006
gold digger - kanye west feat. jamie foxx
kinda sick
and so, i found myself sitting on the ateneo side again last sunday as bj and i watched UAAP's finals-game 1 at the araneta coliseum.


the blue eagle and the fighting maroon *lol*
we decided to watch and bought general admission tickets. funny na we took a stab lang at getting tix since we got there around 3p na and the game starts at 4p.as bj bought drinks from starbucks, i had a 'lil chit-chat with the guard then he told me,
"pila ka na dyan, magbebenta pa sila ng UPPER A tickets"
. NYAHAHAHAHA!!! evvuuuulllll, as bj's niece ger would say.
i had fun as watched the game. as i have said before, i wasnt really a big UAAP fan but needless to say, my P120 was worth it. nakiki-
"one big fight"
na nga ako eh! hahahaha!!! if only UP could make it to the finals, then id be really darn happy. but that's just me. oh well...
after the game, we hung out at bj's place for a while and then his friend kyle came and brought durians with him. i havent eaten durians for a long time now but still, i really like it. some people might dislike it for its pungent smell but not me. i find it pa nga mabango (but not mabango naman na pwedeng perfume ok? *lol*)
after nun, ayun na. i dont know if it was the durian (dahil nga mainit siya sa katawan) nilagnat na ako. never was a sicky person pero lately, madalas na talaga ako atakihin ng mga sakit (o dahil kulang lang ako sa exercise) ko... oh well... ganun talaga... TLC lang yan. nyehehe...
ta!ü
pinkstar twinkled at 11:31 am
CaTcH a FaLLiNg StAr
Thursday, September 21, 2006
everybody here wants you - jeff buckley
zzzZZZleeeepy
just for the sake of breathing and blogging :
click
here
you ask, how does it work?
simple.
we have here x and y, x being the first digit and y being the second
now...
(xy) = 10*x+y

(xy) - (x + y) = (10x + y) - (x + y)
adds up to
9a
.
so you see, the symbols in every number divisible by 9 on the chart are all the same.
neat huh?
maaan. i am freaking myself out. *lol*



pinkstar twinkled at 04:27 am
CaTcH a FaLLiNg StAr
Wednesday, September 20, 2006
one more night - stars
heavy :(
for some people, growing up (well, the FEELING of growing up) takes forever to achieve... others even take a lifetime to think and set things straight, dying with some accomplishments but in a way never contented with what they had and what they have become. last weekend was in no doubt, the heaviest weekend i have ever had in my 20 years of existence in this picayune space i call earth.
1/4 of the bunch
(from top, left to right : jc, kristine,jhette,moi, chen, dj, jhayvee and amir)
twas dj's birthday last saturday so we had a little get-together at the garcia's (ang immortal na tambayan eversince!) and it was fun being with them. na-miss ko yung days na after school, tatambay kami, tekken, vcd marathon, record-record, sleep-overs... it has been a while na din kasi since nagkasama-sama kami (tho sooobrang kulang pa nga kami sa lagay na yan... 21 yata kami!) and it has been a while since i laughed and talked to my bestfriend ng ganun. as in sobrang tagal na. nagbadminton pa kami sa kalsada ng mga 2a... joke time and picture-picture... (kaya blue yann sa taas kasi pasikat na ang araw)... basta, sobrang saya.ü
i dont know but everytime im with them, i get emo and i feel old. i know kasi na nag-iba na ang mga priorities namin and we have our own lives and problems to worry about na at this point in time but deep inside, were still the same set of wacky people who take joy in just hanging out, gitara/jam lang, pag may maiinom, sakto na... pancit canton + pandesal loving people who attend the Good Friday procession, tumatambay pagtapos ng noche buena, nag-iinuman tuwing new year.
i so love them. theyre the best family ever.
me and tito mac on my kindergarten grad
(first honor - first medal ever!)
my tito mac was rushed to the hospital last sunday night due to some complications na ayoko na ding i-lista. bj and i hurriedly went to where he was rushed and stayed there up until i made sure that things are going to be alright.
see, this person took care of my my whole life without anything in return even if were not even blood related and seeing him in pain tore me apart. i felt so helpless na i couldnt help him. i was wishing na sana ako na lang yung nandun sa bed, writhing in pain, having a hard time breathing. funny na he was still in his talkative side kahit na he's under observation. he has always been like that, smart, frank... and i really look up to him sa lahat ng bagay. i want to be like him... selfless and stands for what he truly believes in. coward kasi ako. push-over. but not him. he's there by my side, lagi ako pinagtatanggol sa lahat.
as he was lying there, i told him...
"

magpagaling ka nga! dapat mauna ako sayo... saka, magpapakasal pa ako!"
(we had this joke kasi na pag nakita nya na daw yung tamang tao, ipauubaya nya na daw ako)... i didnt know what to feel... i wanted to cry but i wanted to be strong for him. gusto kong may makapitan pero wala, i stood there on my own. sobrang daming thoughts ang pumasok sa utak ko na hindi ko ma-process lahat. i wanted to scream pero wala, sobrang hirap, sobrang sakit. he means the world to me and seeing him in pain kills me. as we went home, ang bigat bigat ng loob ko pero i chose not to speak for it wouldnt make things easier and would just make them complicated so i decided to just go and sleep.
kinabukasan, i went again to the hospital and found out na he's all okay and he's going to be released na din by the afternoon. it was such a relief to know that everything is going to be back to normal (well, kahit konti) and that everything's going to look good. but i thought na maybe this was a sign that i should now stand on my own feet and not depend on him (well, i do work but still...) that much. so i told him...
"Magpahinga ka na. Kaya ko na'ng sarili ko"
.
He agreed and said that he'll help me find my own place... afterwards, it's all me.
Ive been wanting to move out for the longest time and yet now that it's here, I fear for what I will become and what will happen. I know that this is all for me to be stronger pero pinanghihinaan ako ng loob. Ive prayed and asked God for guidance and my heart tells me that this is it. I need to wise up... I need to grow up... and it all starts here, at this point and at this day. I dont know if I can make it out there on my own but I guess everything'll do. Tito Mac always tells me to take things in stride so maybe I will (or wont, knowing ngarag-by-nature talaga ang personality ko) .... maybe this is how my life's scheme is supposed to work. the irony of it all. basta ang importante, ok na si tito mac. masaya na ako dun. :)
for now, somebody save me and wish me luck. im about to let go of my sanity.
pinkstar twinkled at 02:01 am
CaTcH a FaLLiNg StAr
Friday, September 15, 2006
pride (in the name of love) - U2
sinisipoooooooooooooooooon!
after soooo many months of thinking and of discussions... i finally got myself a new phone.
i was choosing between getting a
Sony Ericsson W810i
or a
Nokia 3250
or an
XDA II mini
(just like beej's) and guess what? THE TECHIE IN ME WON! i ended up getting an xda II mini and bought a pink/rose casing with white leather case. bj made me a theme and voila, i have a cutesy-girly-little baby! (so opposite from bj's sleek, guy xda II mini)
and so, with these as facts, we only had 2 hours of sleep. knowing bj and the "buting-ting-gero" in him... samahan mo ng harot ko... GOOD LUCK NA LANG!
*yawn*
HAPPY!
pinkstar twinkled at 04:29 am
CaTcH a FaLLiNg StAr